Brands are everywhere – it's what defines a business. It's what makes two convenience stores who may seem "the same," be completely different. A brand is a company's corporate DNA. When you think about McDonald's what do you think about? Coca-Cola? Apple?
The impact that a brand can have on the world can be astronomical if promoted effectively.
Marty Neumeier, a famous author and branding expert, explained it best: "A brand is a person's gut feeling about a product, service, or organization."
That gut feeling is people seeing if a business is worthy of their time and money. Branding determines the value of your business. When people instantly visualize your brand, it means your business stands out from the competition. In short, you've made it.
Nowadays social media has become a paramount tool for exposing your company/story to the general public. When people are sold on an idea/brand, they follow that brand on social media. They'll post, like, and share brands they enjoy. The more engagement with like-minded people, the more awareness you'll attract and the more profit your company will gain. Now, building a successful brand is a process over time and doesn't just happen overnight. Execution every day of a thorough social media marketing plan promoting visuals, a story, and unique selling point (USP) will ensure your brand grows efficiently.
Visuals
Visuals are an incredible tool towards bolstering your business's identity. With attention spans shortened to less than nine seconds, as per an article by Time Magazine, visuals are the quickest way to communicate your message to an audience.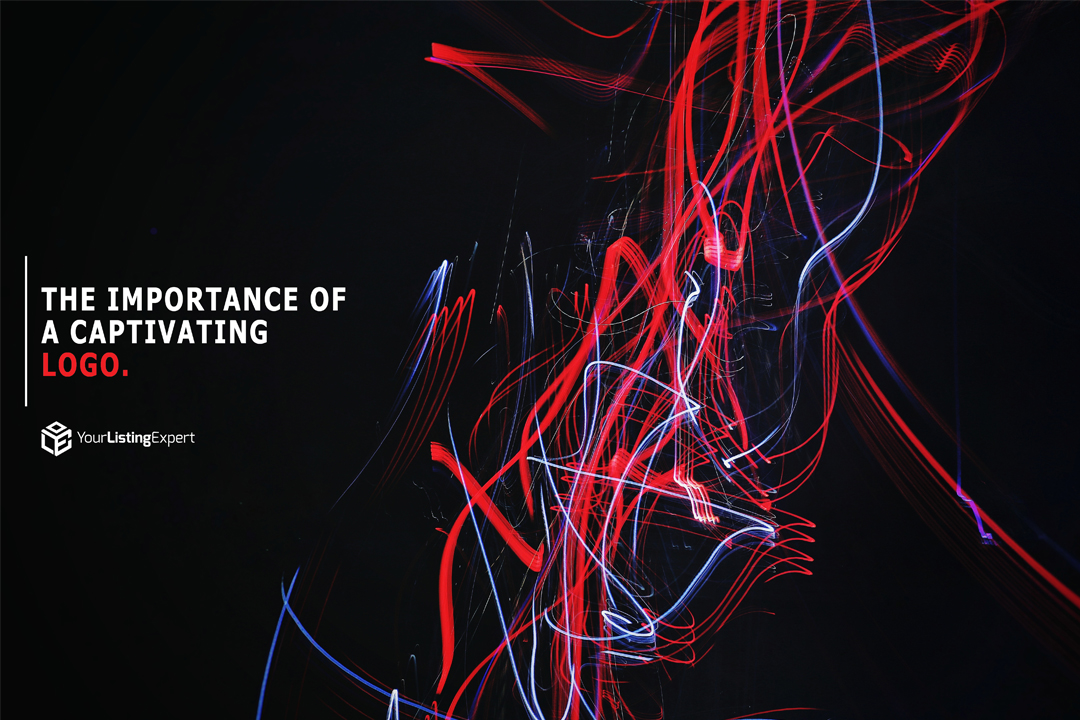 Visuals heavily influence your audience's first impression of your business. Strong visuals grab people's attention, spark intrigue and establish your brand. They create instant recognition. Increased awareness. Gradual success.
And it all starts with a logo – the biggest visual embodiment of your brand. Ensure that the brand is communicated through the logo. Creating a logo that's unique and aligns with your business's brand will generate a lasting impression. So keep your brand in mind when making your logo; the design, the font, and especially the colour palette.
Colors emphasize the message of your business – what colours do you want associated with your brand? Remember, colours evoke emotions and shape the way people view your business. And keep it simple – too many colours can be distracting and disturbing to the eyes. A memorable logo will have people instantly connect colours to your brand. Visuals are powerful, memorable, capture people's attention, and draw them to your  business's social media. To keep the intrigue, having a story to your brand is crucial.
Story
Your brand needs to communicate your story. Without a story, how will your clients and prospects connect or relate? Your company's story will ingrain trust into people and resonate with people if promoted effectively.
Develop a voice for your brand. Start by communicating the culture of your company: what you stand for, what the business is about and what makes it remarkable. Your business will become authentic, which is what consumers enjoy the most (according to the graph below).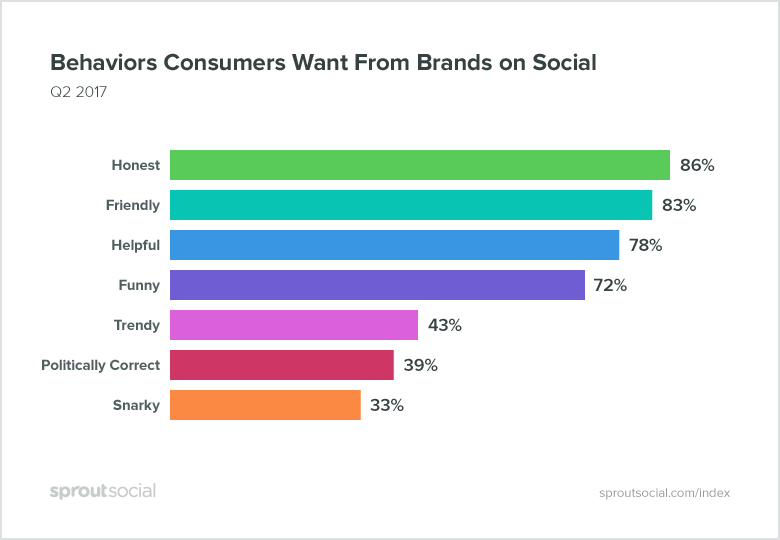 People are attracted to brands that are easily to familiarize with. Just look at how McDonalds, Coca-Cola, and Apple have implemented their stories; Coca-Cola emphasizes the joy of being with family and friends, McDonalds revolves around the happiness their products bring, and Apple constantly strives for innovation and refinement.
David Di Franco, a creative Tech Vlogger, expresses his love for Apple:
"I knew there was something about Apple that really connected with me on a personal level. From the consistency in their product designs to the passion behind what they stand for, Apple has quickly become one of my favourite brands of all time."
The dream words any business owner wants to hear.
Having a story establishes an emotional connection between your business and the consumer, cultivating brand loyalty. But you can lose that loyalty if you lose consistency.
Consistency
Last but not least – consistency. A lasting imprint takes time, so consistency is key. Changing up your brand frequently can spell disaster on your business. Imagine you're going to your favourite restaurant. You're excited to eat their classic dishes, only to realize they've rebranded and changed their entire menu. You're probably not going there again.
Another infamous example was Coca-Cola's rebranding approach of "New Coke" in 1985, where they changed the formula of their classic soft-drinks. Met with backlash, they reverted back to their old formula as that recipe is what build their success initially.
On the "flip-side" McDonalds, excels in consistency. Consumers, no matter where they travel, can rely on the consistency of their quality and food selection.
Consistency should also be seen within your content. Keep the same design elements and colour palette as your logo, apply the same filters to images, and keep content relevant to your business. Otherwise, people will associate the unorganized mess on your social media to your brand. And, above all, post regularly. Your business is a plant and content is its water. Watering your plant regularly helps the plant thrive in growth. And when you don't water it regularly? You already know the answer.
Perfecting social media branding, just like any other skill, takes time. Don't have the time? That's why we're here. Our division, YLE Social is led by industry leading professionals to bring the highest-quality content communicating your brand on a regular basis.
Our services will turn your business into a social media powerhouse. Let's start the next chapter together. Contact us to take your business's branding success to the next level.
.
.
.
.
.
Citations
https://www.insightsforprofessionals.com/marketing/leadership/coca-colas-4-most-powerful-lessons-in-branding
https://globalmarketingprofessor.com/the-worlds-lovin-it-the-global-brand-success-of-mcdonalds/
https://blog.bynder.com/en/the-worlds-most-valuable-brand-apples-secret-to-success/