When you're scrolling through your Instagram newsfeed and suddenly a photo of your favourite celebrity pops up, you may decide to check out their profile. Most of the time, you'll see a little blue checkmark beside their Instagram name, which means you have landed on the right profile, not on a fan page or fake page. Verifiable accounts are a growing trend on social media since they create a trustworthy environment on the platform.
Twitter was the first platform to utilize the verified account system back in June 2009, followed by Google+ in 2011. Facebook and Instagram were the last social platforms to give badges to authenticated accounts. Verifiable accounts have increased through the years, evolving to Google My Business accounts.
Google My Business is a free account for your company, which allows you to share important information with your customers such as your address, phone number, operation hours, photos, events, and even company updates. However, it also allows interaction with your customers by letting them leave reviews on your profile and ask questions.
Once you've created your business profile, the next and probably most important step is verifying it, because through this process you'll show your customers that your business is legit.
There are four different ways to do this verification once you click the button that says "Verify Now," on the back end of your Google My Business account.
If Google chooses to use this method, they will send you a postcard with a five-digit code, to the address of your business. Once you receive it, you'll need to log back into your Google My Business account click the "Verify Now" button on your information tab, enter the code and hit submit to complete the verification.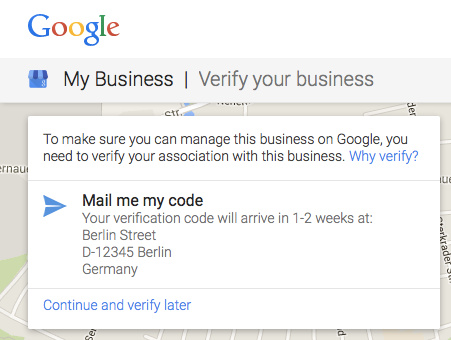 Image Source: "How to create a Google business listing on Google My Business," by staff via (internet.com)
Only some businesses will require a phone verification, depending on the information you provide while creating your Google My Business profile. Google will call your designated phone number and give you a code which you'll then enter in the back end of your Google My Business profile.
If Google chooses to verify it through a video call, they will send you an email with a link which will take you to Google's app Hangouts. It is important to remember you'll have to download the app on your phone before you can set up a time for the call.  When you receive the phone call, you'll be asked to walk around the office demonstrating your business is real. After the call, you'll receive an email confirming your listing is up.
When Google decides to do email, they'll send you an email with a link you can click or you can copy the code from on the email message and paste it on your Google My Business account.
Image Source: "Winning Local Search- Control Your Google My Business" by AutoMobile Technologies via (AutoMobile.com)
If you have already created a website for your company, and you previously authenticated it through "Google Search Console," your profile might give you the option to verify your Google My Business instantly. However, you'll have to use the same email that you used on Google Search Console when you created your business account. Even after meeting all these requirements, some business categories might be restricted for instant verification.
After completing the verification process through any of the options above, you can check out your business listing on Google, and once the verification is complete, you'll see the phrase "own this business?" on your profile will change to "Suggest an edit." Which means you have claimed and verified your Google My Business.  Now you can manage all your information, edit it, upload photos to your profile, publish posts and reply to your customer's reviews.
The best part is now like a verified celebrity page, your Google profile posts will have a blue checked badge beside your name showing that you're a verified, credible business.
Though this process may not seem too important at the beginning, after verification you'll start seeing great benefits for your business and the quality of your customer(s) gets better.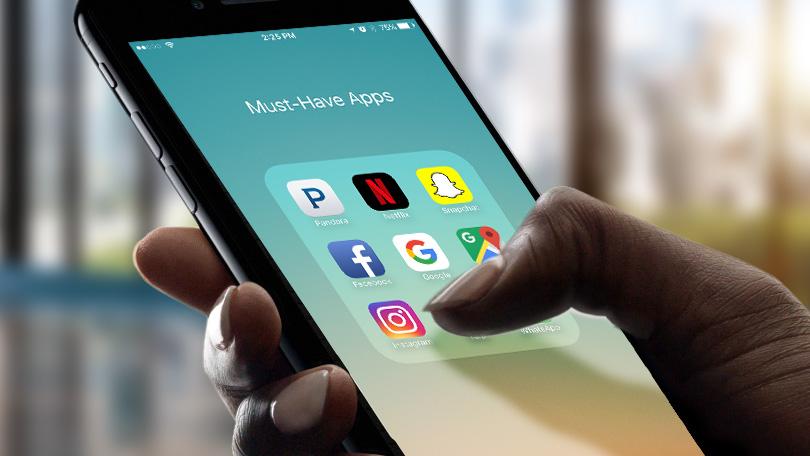 Image Source: Photo by Henry Perks via (unsplash.com)
Creating a Google My Business profile is already improving your online reputation. However, when you take the time to verify it, you're ensuring to your customers the information on your profile is accurate, which will build their trust with your brand translating into higher sales.
According to Savvy Search Marketing, companies with a verified Google My Business are considered to have twice as good of a reputation than companies that do not. We live in an age that trust is everything for a businesses reputation. The verification process will ensure no one poses as a fake representative of your company.
Not verifying your profile is like buying a house, remodelling it, creating the perfect design you've always wanted and then letting someone else take your home away and take credit for all your hard work. If you have worked hard to build a unique brand, don't let anyone claim what is yours, secure your business ownership.
We know people are looking for you every day and we want to help them find you. Our Local SEO experts will create an everlasting impression for your business to help you stand out as the go-to option in the industry. Create a Google My Business profile today and let us take it the extra mile with our exclusive listing packages.
Contact us today to find out more!
.
.
.
https://www.savvysearchmarketing.com/google-my-business-verification-process/
https://thrivehive.com/the-benefits-of-a-google-my-business-listing/
https://www.trafficsoda.com/google-business-important-local-business/
https://thrivehive.com/create-claim-verify-google-business-listing/
https://influencermarketinghub.com/how-to-get-verified-on-instagram/
https://seoexpertbrad.com/verify-your-google-business-listing/